---
Born : 09-APR-61 in Dublin, Republic of Ireland (Eire) as Mark Colbert Kelly.

---
From 1980 <-> 01 December 1981
Chemical Alice
Personel involved

Keyboards: Mark Kelly
Bass guitar: Jack Grigor
Drums: Richard Crighton
Guitar: Dave Weston
Discography

AUG-81: EP Curiouser and Curiouser
1000 Copies (Own Financed)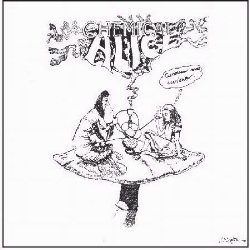 The Judge
Goodnight Vienna
Lands of Home
Henry the King
---
01 December <-> Now

For Details see the Main Discography
---
1994
John Wesley
Production and keyboards for his album UNDER THE RED AND WHITE SKY and keyboard on the live CD WAITING FOR THE SUN TO SHINE IN PARIS.
Personel involved

Guitars and Vocals: John Wesley
Keyboards and piano: Mark Kelly
Drums and percussion: Mark Prator
Bass Guitar: Dave Wehner
Discography

1994: Album UNDER THE RED AND WHITE SKY
CD - Racket Records - RACKET 4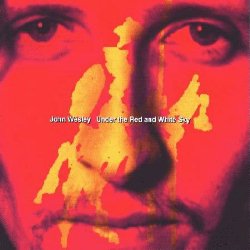 into the night [04:46]
none so beautiful [04:26]
thirteen days [04:50]
waiting for the sun [05:01]
she said no [03:41]
the last light [04:48]
to reach out [05:27]
rome is burning [03:04]
our hero [04:39]
what you really want [04:11]
cuttin the tree [04:09]
silver [03:42]
TOTAL TIME [52:57]
1998: Album WAITING FOR THE SUN TO SHINE IN PARIS
CD - WesFest Productions - wesfest 1
Live @ Arapaho - Paris, France - 06/04/95
(featuring Shawn Malone on bass & Mark Kelly on Keyboards)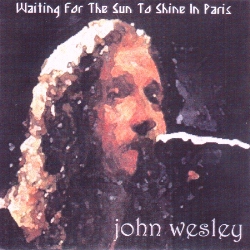 Domino
Alone Together
Goodbye to the Pale Blue Eyes
Death of a Friend
To Reach Out
Waiting for the Sun
She Said No
The Last Night
Into the Night (1st attempt)
(Mark Kelly keyboard interlude)
(tuning up)
Into the Night
Thirteen Days
Rome is Burning
Cuttin' the Tree
The Hollow Man
Warm Wet Circles
Sugar Mice
---
1995
Jump
Production for their album THE MYTH OF INDEPENDENCE and keyboards on valediction.
Personel involved

Vocals: John Dexter-Jones
Guitar: Pete Davis
Guitar: Steve Hayes
Keyboards: Mo
Drums: Andy Barker
Bass Guitar: Hugh Cascoyne
Discography

1995: Album THE MYTH OF INDEPENDENCE
CD - Cyclops - CYCL 027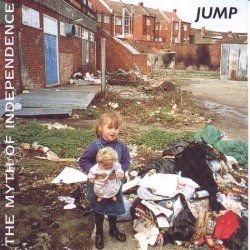 tower of babel [07:19]
princess of the people [05:11]
on the wheel [03:55]
heaven & earth [03:40]
valediction [04:19]
runaway [01:57]
keep the blues [05:25]
blind birds [05:33]
the shallow man [04:38]
drive time [04:02]
on my side [06:47]
TOTAL TIME [52:59]
---