Steve Rothery
---
Born : 25-NOV-59 in Brampton, England
---
197?
Dark Horse
His first band, they played Simple Rock 'n' Roll / Beatle Covers
---
197?
Pegasus
No details available.
---
197?
Purple Haze
A local band that played Jimi Hendrix orientated Music.
---
197?
Edwin Hart
Demo Recording with this guy.
---
June 1979 till now

Personel involved when Steve joined

Vocals and Bas: Doug Irvine
Drums: Mick Pointer
Guitar: Steve Rothery
In the autumn they added:
Keyboards: Brian Jelliman
They changed the name from Silmarillion to Marillion when Steve joined.
Discography

Details about Marillion are available at the main menu.
---
1986-1989

Steve did production work for this Brittish Band, with his brother-in-law Pete Salmon ( Jo Rothery's brother.)
Personel involved

Lead Guitar, Vocals: Gary Chandler
Drums: Paul Alwin
Keyboards, Bass Pedals: Pete Salmon
Bass Guitar: Trevor Dawkins
Discography

1984: Demo Tape Baboon Enquiries
MC - UK : No label
Holding Hands
Out of Phase
Watch The Water Flow
No Corn
Dragon's Extra
Wood Between The Worlds
The Beginning and the End for Harold
This Tape is NOT produced by Steve, but the just first Jadis release.

1987 - MC - UK : DEM 1
Out Of Reach // G13

1988 - MC - UK : DEM 2
Don't Keep Me Waiting // In The Dark

1988: Demo Tape Jadis Live
MC - UK : DEM 3
Follow Me To Salzburg
Shattered Silence
All in One Day
The Disastrous Tea
I don't know if this one is produced by Steve.

1989 - MC - UK : DEM 4
Lost For Words // This Changing Face

1989: Album Jadis
LP - UK : Backbeat 004/12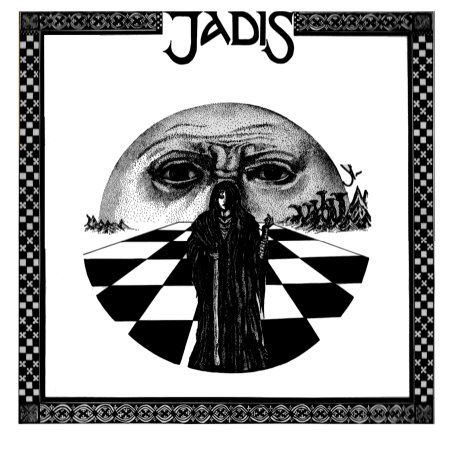 Side One:
This Changing Face
Follow Me To Salzburg
Scratching The Surface
Taking Your Time
Side Two: (Two old demo's)
G13
Out Of Reach
Don't Keep Me Waiting
In The Dark
only side two is produced by Steve Rothery, Drums on side one by Mark Law.
Jadis made more albums, but this was the last Production Job for Jadis by Steve Rothery.
---
1990

Guest Appearance on the Album "Patchwork" of the Frence band Arakeen which features a live version of 'Folle Marie' with second guitar solo by Steve Rothery. It was recorded in Paris (France), "Le Zenith" 1990.
Personel involved

Lead Guitar, backing vocals: Sylvain Gouvernaire
Vocals: Maiko
Drums: Gauthier Mejanel
Keyboards: Eric Bonnardel
Bass Guitar, backing vocals: Yves Darteyron
Discography

1990 - Album: Patchwork
CD - France : 2C Production - 218753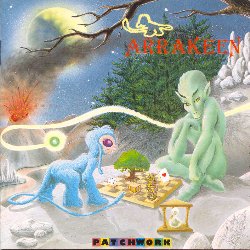 Le Monde du Quoi [5:35]
Differences [11:25]
L'entaluve [4:30]
Folle Marie (Live) [9:15]
Total Playing Time [30:45]
---
Februari 1990

Charity project supergroup formed by Steve Hackett to try and raise awareness/raise money to help stop the repatriation of the 'Boat People' in Hong Kong. With Fish and Steve Hogarth on Vocals, Steve Rothery on Guitar (And many more artists from other bands).
FEB-90 - 7" - UK : IRS Records - EIRS 139
FEB-90 - 7" - USA : IRS Records - IRS 40
FEB-90 - CD single - UK : IRS Records - EIRSCD 139
FEB-90 - CD single - USA : IRS Records - IRSCD 40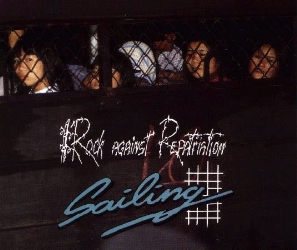 Sailing [4:12] // Sailing (Instrumental) [4:14]

Both tracks written by Gavin Sutherland
Cover of a Rod Stewart song.
Produced by Steve Hackett and William Budis.
---
1994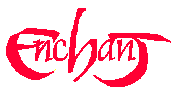 Album Production and Guest Appearance for this American Band.
Personel involved

Vocals: Ted Leonard
Guitars: Douglas A. Ott
Keyboards: Michael "Benignus" Geimer
Drums: Paul Craddick
Bass Guitar: Ed Platt
Discography

1994 - Album: Blueprint of the World
CD - US : IRS CD 987.709
CD - EUR: Dream Circle DCD 9310
CD - Jap: ???? - Release with extra track
CD - US : Magna Carta: ???? - '95 release with extra track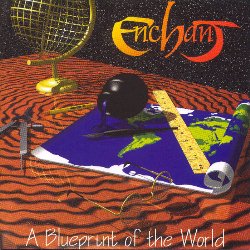 The Thirst [06:15] (*)
Catharsis [05:53] (*)
Oasis [08:12]
Acquaintance [06:31] (*)
Mae Dae [03:24]
At Death's Door [07:17]
East of Eden [05:49] (*)
Nighttime Sky [08:57] (*)
Enchanted [07:17]
Open Eyes (Bonus) [??:??]
Steve Rothery as Producer for half the album (Marked *), and Steve also appears as with a Guitar Solo on "Nighttime Sky", and is credited for E-bow on "The Thirst" (what ever that may be).
---
1994
John Wesley
He does a Guitar Solo on "Thirteen Days" from his album Under the red and white sky
Personel involved

Guitars and Vocals: John Wesley
Keyboards and piano: Mark Kelly
Drums and percussion: Mark Prator
Bass Guitar: Dave Wehner
Discography

1994 - Album: Under the red and white sky
CD - Racket Records - RACKET 4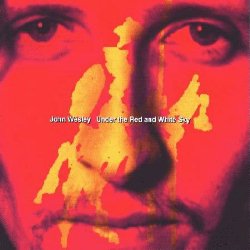 into the night [04:46]
none so beautiful [04:26]
thirteen days [04:50]
waiting for the sun [05:01]
she said no [03:41]
the last light [04:48]
to reach out [05:27]
rome is burning [03:04]
our hero [04:39]
what you really want [04:11]
cuttin the tree [04:09]
silver [03:42]
TOTAL TIME [52:57]

---
1994

Guest Appearance on Arena's Album "Songs from the Lion's Cage" in "Crying for Help IV", he also plays a different guitar solo on track 8 "Only Child" of the album "The Cry" a compilation of the "Crying for Help" pieces plus 2 new tracks.
Personel involved

Vocals: John Carson
Guitars: Keith More
Keyboards: Clive Nolan
Drums: Mick Pointer
Bass Guitar: Cliff Orsi
Discography

1994 - Album: Songs from the Lions Cage
CD - Verglas Music - VGCD001 (S.P.V. 08415622 C.D.)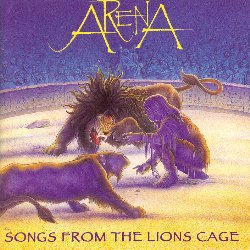 Out of the Wilderness [08:02]
Crying for Help I [01:22]
Valley of the Kings [10:10]
Crying for Help II [03:08]
Jericho [06:50]
Crying for Help III [04:24]
Midas Vision [04:36]
Crying for Help IV [05:05]
Solomon [14:37]
TOTAL TIME [58:22]

1997 - Album: The Cry
CD - Verglas Music - VGCD005 (S.P.V. 076-28302 C.D.)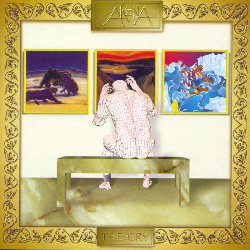 Theme [00:55]
Crying For Help VII - The Cry [03:10]
Crying For Help V - The Offering [02:33]
Crying For Help III - Problem Line [04:02]
Isolation [01:59]
Crying For Help II - Fallen Idols [04:12]
Crying For Help VIII - Guidance [05:09]
Crying For Help IV - Only Child [05:03]
Crying For Help VI - Stolen Promise [02:58]
The Healer [05:44]
TOTAL TIME [35:47]
---
1996

Solo CD with the drummer of Enchant under the name "The Wishing Tree".
Discography

Sep 1996 - Album: Carnival of Souls
CD - Dorian Music - DW WT 001 (5 018766 961942)
Enhanced CD - Racket RACKET 14 (Release: January 2001)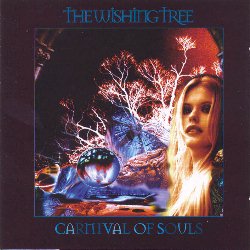 Tracklisting:
Evergreen [05:52]
Starfish [03:08]
Nightwater [04:23]
Hall Of Memories [04:10]
Midnight Snow [06:01]
Night of the Hunter [03:58]
Firebright [03:05]
Thunder In Tinseltown [04:34]
Empire of Lies [05:32]
The Dance [02:57]
Enhanced Section on the Racket Re-release:
Hall of Memories (live video)
Starfish (live video)
Man the Hunter (demo)
She Moves through the Fair (demo)
TOTAL TIME [43:44]
---

Last Modified: 25 Nov 2002